We are Partners in Your Success
You can count on our coaches and consultants to truly be your Trusted Advisors.
We share an enthusiasm for change and the opportunity it brings for learning and growth.

We all have a personal experience of the demands of senior leadership.

We are committed to YOUR values and YOUR success.

We are integrative thinkers, partnering with you to see the bigger picture and formulate innovative approaches.

We are your accountability partners, helping you clarify and keep your commitments to yourself.
Janet Pinkerton Dombrowski, President / Founder
Janet spent nearly 20 years as a senior strategy leader in various consulting organizations and large health systems, after an early career in health care delivery and operations. Having built her personal credibility as a trusted advisor to executives with intuition, integrative thinking and a direct approach, Janet wanted to bring more of her "self" to her work. She chose to build on her skills at creating synergy and ensuring alignment in projects to doing the same for individuals and teams through organizational development consulting and executive and physician coaching.

Today, Janet's coaching and consulting work is exclusively focused on supporting C-suite executives and physician leaders in becoming more intentional about their leadership presence, their contribution to organizational culture, and the importance of aligning in strategy, structure, and culture for optimal performance. Learn more about Janet Dombrowski
Cheryl Foss, Executive Coach / Consultant
Cheryl has 20 years as a coach and consultant working with CEOs, CFOs, COOs, Senior Leadership, Board of Directors, managers and across organizational systems. She has deep experience in healthcare as well as significant experience across other industries including high tech, financial, energy, academic, consulting, non-profit and government.
Cheryl is particularly adept at leadership and executive coaching, team development and helping leaders and teams achieve unsurpassed results. She has experience in strategy development and deployment, mergers and acquisitions, as well as organization design. Learn more about Cheryl Foss
Barbara Mintzer-McMahon, Executive Coach / Consultant
For the last twenty-three years, Barb has been working as an organizational consultant, executive coach and trainer. She has been the head of the consulting division of Women in Leadership for The Alexcel Group. and the head of the coaching faculty for the Global Institute for Leadership (GILD) at Linkage Inc.
Barb specializes in leadership development, team building, change management, building strategic partnerships and coaching in mindful leadership.She facilitates workshops and consults both nationally and internationally for a wide variety of clients including those in healthcare, business, media, mental health and education. She has keynoted and developed training programs for Women in Leadership, Strategic Partnering, Mindfulness and Strategies for Successful Leadership for companies including Yahoo, Shell International, Intel, Pella Corporation and many others Learn more about Barbara Mintzer-McMahon.
Eric Norwood, Executive Coach / Consultant
Eric brings over 30 years experience as a transformational healthcare leader, coaching high performance teams and integrated systems of care that partner with physicians. As the president and CEO of a 3-hospital integrated health system with revenues of $1 billion, he led a successful $30M strategic and operational turnaround, centered upon a clinically integrated network of over 400 independent and employed physicians.

Eric helps leaders navigate the disruptive transformation of healthcare. He is a change catalyst for his clients - coming alongside as a trusted, experienced advisor to gain insights for improved performance -- both individually and corporately. Learn more about Eric Norwood
Lisa Pasbjerg, Executive Coach / Consultant
With a long-time interest in creative and innovative leadership guided by vision and heart, Lisa came to executive coaching through more than 20 years of experience as a manager and leader, as well as her background as a psychotherapist and supervisor of psychotherapists.
An accomplished coach, Lisa now provides physician leaders, senior leaders and "high potentials" with the executive coaching and leadership development support they need, as individuals and as organizations, to develop extraordinary performance through positive and powerful change. Learn more about Lisa Pasbjerg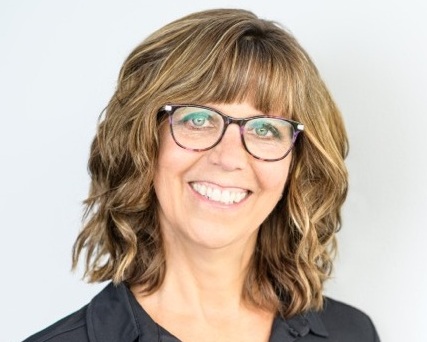 Lynn Torossian, Executive Coach / Consultant
Lynn is a transformational healthcare leader with over 30 years experience leading high performing teams and building successful organizations. She served as the CEO of multiple hospitals, in three different healthcare systems, as well as a system level finance executive.
She is known as a successful change leader, speaking nationally on the subject as an American College of Healthcare Executives faculty member, and published internationally. Lynn is a catalyst for change for her clients. She serves healthcare leaders as a trusted, experienced advisor, helping them improve their performance personally and organizationally. Learn more about Lynn Torossian